Westchase Air Conditioning Repair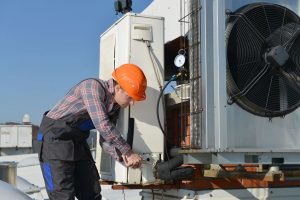 When you live in the Tampa Bay area, you know the air conditioner is one of the most valuable assets your home has. However, when the air conditioner goes on the fritz you can easily find yourself overheating in your home. This is when you should contact Caldeco Air Conditioning & Heating, the Westchase air conditioning repair company, to ensure your air conditioner is fixed properly and quickly.
By contacting the Caldeco air conditioning company, you will be asked a variety of questions, but the main question is when you want the company to come out to inspect and service your air conditioning unit. When you answer this question, it allows you to have control over when the repairman will come and fix your air conditioner. Without you being home, you will have to rely on the air conditioning company finding the problem on their own and you will not know if the air conditioner is cooling more than what it did before.
Something else you will enjoy when you contact Caldeco is the professionalism the technicians present. You may not think this matters as long as the work is done, but it is invaluable. The more professional the company, the better they will stand behind their work and guarantee it last, including:
Quality work

Punctuality

Timely Repairs
When your air conditioner does go out in the Westchase area, you need to get it fixed quickly. This is when you need to schedule and appointment with the Westchase air conditioning repair company, Tampa has trusted since 1989 with multiple awards to prove it including Business of The Year, Angie's List Super Service Award and the Carrier President's Award. Contact us today to schedule your air conditioning repair!