Emergency Air Conditioning Repair in Central Florida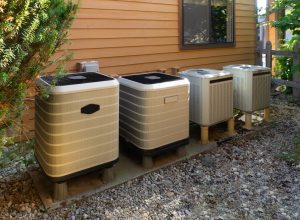 When your air conditioner breaks, there's often no time to waste. With average temperatures in the 80s and 90s throughout the summer months, life without an air conditioner can be extremely uncomfortable. Luckily, that's where Caldeco Air Conditioning & Heating comes in. As your number one name for emergency air conditioning repair in Central Florida, there's nothing we can't do to keep your home or office cool and comfortable. We're your "Hometown Expert" in air conditioning service and maintenance for units of all shapes and sizes, so let us show you how we can help.
Comprehensive Maintenance and Repair
When your AC unit is showing signs of problems, there's no time to waste. That's why we're available around the clock to make quick work of even the largest projects.
Our talented team has been working in the emergency air conditioning repair business for three decades, giving us the expertise and experience necessary to tackle any repair job. We're pros in just about everything, including new air conditioning installation, AC maintenance, AC repair, duct cleaning and sealants, and air filtration systems.
Whether you know what you need or want a little expert advice before moving forward, we're happy to help. Our clean-cut and courteous technicians are always just a phone call away, ready to guarantee the service you deserve.
Save Big on Heating and AC Repair
Who says heating and AC repair has to be expensive? With help from Caldeco Air Conditioning & Heating, you can get fair pricing for any situation. We work hard to keep our rates competitive and affordable, providing service you can trust without breaking the bank. We can even offer you a quote before we get started to ensure our pricing is in line with your family's budget or your company's expectations.
If you want even more ways to save, you're in luck — we offer regular specials and rebates for our most popular services. Take a look at our specials page and see what we can do! Financing is also available to those who qualify.
When you want the best, you choose Caldeco Air Conditioning & Heating for emergency air conditioning repair in Tampa, Wesley Chapel, Brandon, Westchase, Clearwater, and nearby areas. Contact us today to get started.