Local Air Conditioning Companies in Central Florida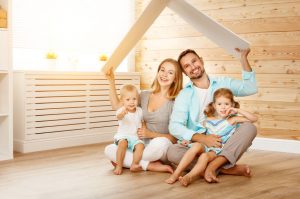 Not all air conditioning companies are created equal, so when you are looking for local air conditioning companies to service your home or business, be sure to choose a reputable company with great reviews like Caldeco Air Conditioning & Heating.
For over 30 years, we have been synonymous with excellence, and our team works hard to ensure customer satisfaction on every service call - no matter how large or small the job might be. Our technicians are some of the best in the business, and they have the skill, training, and experience required to provide our residential and commercial customers with top-quality workmanship every time.
Residential & Commercial Services Available
We have helped hundreds of home and business owners keep their properties comfortable year 'round, and we offer a full service offering, which includes:
We are also proud to offer our customers value-added services, such as energy tips, AC videos, and more, to help them make the most of their existing AC systems.
For those who are wondering where to buy an air conditioner and how to save money on their AC installation and repair costs, we are pleased to offer frequent specials and discounts throughout the year.
And, for those interested in a new AC system, we can even offer financing opportunities to qualified customers. Apply today to learn if you qualify!
At Caldeco Air Conditioning & Heating, it isn't enough to just provide services. We strive to be your single solution for any HVAC needs, and our team will do everything in our power to keep you and your family or employees cool throughout even the hottest of months.
One of the Region's Best Local Air Conditioning Companies
We gladly serve customers throughout Tampa, Clearwater, Brandon, Westchase, Wesley Chapel, and the surrounding areas, so if you are looking for top-rated, local air conditioning companies, choose The Hometown Experts at Caldeco Air Conditioning & Heating. We look forward to serving you, so contact us today!