A/C Maintenance
Why proper AC care is important
Nobody wants to deal with an emergency breakdown of an air conditioning system if they don't have to - especially during the hot, steamy summer in Tampa, St.Petersburg and Clearwater. The best way to help avoid such an AC repair situation is to protect your home or business cooling system with regular routine air conditioning maintenance from Caldeco.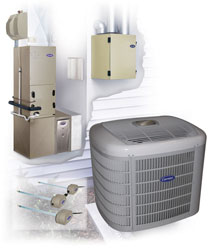 And, the easiest way to remember to get regular A/C maintenance is with a Caldeco Energy Savings Agreement.  Our annual plan ensures that we contact you when it is time for service and it includes our 100% Guaranteed Precision AC Tune-Up & Cleaning, plus several other benefits like:
15% discount on heating and air conditioning repairs
Priority response on AC equipment breakdowns
No overtime charges
Seven-day service
Transferability of Agreement
The average air conditioner in Florida runs about 2,500 hours a year. Can you imagine operating your car that much and not going for an oil change?
An annual preventative maintenance plan with tune-up and cleaning will keep your system running at peak performance, lower utility bills, extend equipment life and prevent breakdowns.  It can also ensure that your manufacturer's warranty remains in effect since they usually require annual maintenance.
Contact us today to learn more about the many benefits our Energy Savings Agreement.