AC Contractor Serving Temple Terrace & Surrounding Cities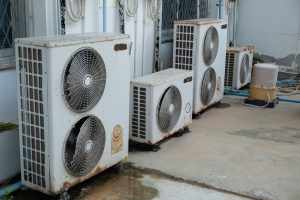 Don't trust just any AC contractor. Turn to an experienced and trusted professional from Caldeco Air Conditioning & Heating. We are highly-skilled and reputable HVAC contractors who can assist with nearly any residential or commercial HVAC service you might need.
The Area's Preferred AC Contractor
For 30 years, we have provided our customers with unparalleled HVAC service and support. When they need AC repairs, we work quickly to provide them with the parts and technicians needed to get their systems back up and running. When they are due for AC maintenance, we have several plans to meet their unique needs. And, when they need new AC system quotes and installations, we are by their side every step of the way to guide their product selection to ensure they end up with the optimal system for their individual preferences.
Repairs & Maintenance
When you need repairs or AC maintenance services, we are the team to trust. We have a team of technicians that we can quickly dispatch to locations throughout Central Florida, and we are committed to providing you with top-quality service - FAST.
New System Installations
The HVAC experts at Caldeco Air Conditioning & Heating can also provide you with recommendations on the new systems that would work best for you and your family or colleagues. We have vast industry experience and can rely heavily on our product knowledge to help you determine the right make and model.
Additional Services
No AC contractor would be complete without offering additional HVAC services to ensure that they could be the single provider for their customers, and we pride ourselves on being the only provider you need. Want cleaner air? Try our air filtration products and services. Filthy ducts? We offer duct cleaning services to clear the debris.
If you are looking for an AC contractor who can provide AC maintenance, repairs, or installations at your property in Clearwater, Brandon, Temple Terrace, Land O' Lakes, Wesley Chapel, or the surrounding cities, contact our experts today for more information or to discuss your needs.