Breathe Better Air with AC Duct Cleaning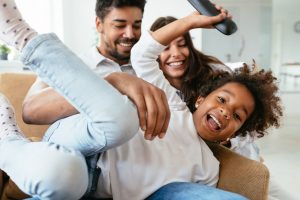 At Caldeco Air Conditioning & Heating, we provide comprehensive HVAC solutions. It's not enough to keep families and businesses cool. We want to keep your indoor air healthier and fresher, too. That's why we offer our AC duct cleaning and sealing services to help improve your indoor air quality. Duct cleaning can remove a substantial amount of dust, pollen, mold, mildew, and other allergens from your heating and cooling system, resulting in cleaner air throughout your entire home and business. Speak to our team today to learn more.
Call now to connect with us!
AC Duct Cleaning & Sealing for Homes & Businesses
It's nearly impossible to keep dust, dirt, pollen, germs, mold spores, pet dander, hair and other pollutants out of your ducts and out of your home or business, but you can deal with these contaminants head on by opting for duct cleaning and sealing services from Caldeco Air Conditioning & Heating. Our services drastically reduce the effects of unwanted pollutants and are recommended every three years at a minimum.
Our team can also seal your ducts to ensure you aren't losing cool air to the outdoors and help prevent additional contaminants from entering your indoor spaces. This easy procedure can save you a lot of energy - and money. Learn more now!
We Offer Much More Than AC Duct Cleaning
At Caldeco Air Conditioning & Heating, we can assist with any of your AC needs. We are a full-service AC company that offers everything you need to keep your homes and small businesses cool and comfortable, including AC repairs, AC maintenance, air filtration, new equipment, financing, and much more.
We proudly serve customers in Clearwater, Tampa, Brandon, Carrollwood, Temple Terrace, and beyond, so contact us today if you'd like to request a quote for your AC duct cleaning or have any other HVAC system needs.