AC Tune Up in Tampa & Neighboring Regions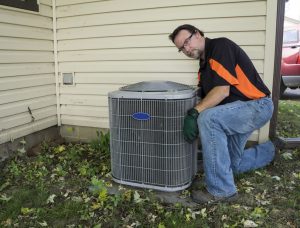 Is your AC system working less efficiently than it used to? Is it making a strange sound or pumping out warmer air? Many AC system issues can be resolved with a quick AC tune up service. By scheduling AC maintenance, you can have qualified, experienced technicians inspect and service your air conditioner to ensure it works as efficiently as possible.
Maintenance Options for Your Family or Business
At Caldeco Air Conditioning & Heating, we have many AC maintenance options for your home or commercial property. For more than 30 years, we have provided top-rated service to home and business owners throughout Tampa Bay and beyond, and we know what it takes to keep air conditioners running during Florida's hottest months. Additionally, we understand that each of our customers has unique needs, so we ensure that there is a maintenance plan that's right for you.
Maintenance options include:
Annual Check-Up – For new customers only, our Annual Check-Up option enables our highly-qualified and skilled technicians to provide a complete system inspection and offer recommendations for system repairs and services.
Precision Tune-Up – Our current customers are welcome to schedule a Precision Tune-Up - a complete AC tune up and cleaning service.
Platinum Plan – With value-added benefits, including service reminders, a 15% discount on repairs, priority scheduling, and more, this plan is ideal for customers who want a hassle-free approach to AC service and maintenance.
Allow our experts to help you select the maintenance service that will work best for you and your system. Schedule now to help to eliminate or delay AC system repairs!
We Can Offer You More Than Just Maintenance
In addition to system tune-ups, we also offer our residential and commercial customers all of the other AC services they need to maintain healthy, efficient operations, including AC repairs, AC installations, duct cleaning and sealing, air filtration solutions, and more.
If you need to schedule an AC tune up or have any other air conditioning service needs, contact us today to schedule service. We gladly serve home and business owners in Tampa, Brandon, Wesley Chapel, Westchase, Clearwater, and the neighboring regions, and we look forward to serving you!