Air Conditioner Repair Brandon Families & Businesses Recommend for Any Repair Job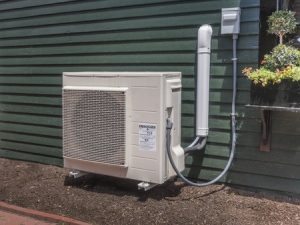 The air conditioner repair experts at Caldeco Air Conditioning and Heating have provided thousands of Tampa Bay Area residents with exceptional AC repair services for over 28+ years. We are proudly recommended by our customers as the air conditioning company to call when an air conditioning or heating problem occurs.
Caldeco Air Conditioning & Heating is a family owned and operated air conditioning company licensed in the state of Florida as an Air Conditioning and Electrical Contractor. Our On Demand Service Team is only staffed with licensed and experienced air conditioner repair technicians. When you call us with an air conditioning problem, you can expect the following and more:
Prompt response to your service request
A repair technician who arrives at the scheduled appointment time
Full diagnosis of the AC system problem and written estimate on repairs
Quick and efficient repairs
Neat and clean work areas once repairs are completed
Routine air conditioning maintenance is the best way to prevent AC repairs. In fact, most air conditioning system manufacturers recommend having professional maintenance services performed regularly by a licensed air conditioning service technician. It is easy to forget to schedule maintenance on your AC unit when you have a hectic schedule, which is why we created our Caldeco Energy Saving Agreement. Customers who take advantage of this agreement can count on us to schedule regular maintenance services for them. The agreement includes our Caldeco Air Conditioning & Heating AC Unit Precision Tune-Up and Cleaning, and we guarantee it is the best tune-up your AC unit will ever receive. Our agreement is transferable and offers additional benefits, such as priority response on air conditioner breakdowns, AC replacement unit discounts and more.
Air Conditioner Repair Brandon FL
It is easy for residents and business owners in Brandon, Clearwater, Land O' Lakes, Pebble Creek, Trinity and the surrounding cities to schedule an air conditioner repair or maintenance service with the hometown AC experts at Caldeco Air Conditioning & Heating. We have regular office hours Monday through Sunday to better serve you. Contact us today to learn more about our company or schedule a service.