Air Conditioner Tune Up Throughout Central Florida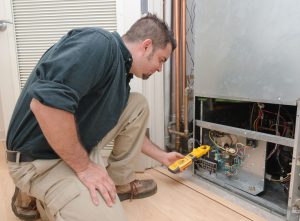 Do you own a home or commercial property? When was the last time you had your AC system serviced? An air conditioner tune up can help prevent costly repairs down the line, and at Caldeco Air Conditioning & Heating, we have an assortment of maintenance plans from which to choose.
Caldeco Air Conditioning & Heating has been serving the Central Florida community for decades. We offer both residential and commercial services and pride ourselves on providing top-quality service and competitive rates.
Take Care of Your AC Unit - Get an Air Conditioner Tune Up
When you choose Caldeco Air Conditioning & Heating for your AC maintenance needs, you can rest easy knowing that your system is in trustworthy hands. We are a respected AC company, and our customers know that we will never recommend unnecessary products and services. Instead, we work hard to help you preserve your current system by offering you a selection of maintenance options. Each plan has its own benefits, and our HVAC experts can help you determine which model is best for you.
Commercial & Home Air Conditioner Repair
Hopefully, you are signed up for our maintenance service and allowed us to catch smaller problems before they become a major issue. But, in the event that you skipped your last maintenance call and find yourself in need of AC repairs, not to worry. Caldeco Air Conditioning & Heating can provide both commercial and home air conditioner repair and an air conditioner cleaner for nearly all makes and models.
Your Full-Service Provider
Caldeco Air Conditioning & Heating also offers other HVAC services to help you keep your system running efficiently. From duct cleaning and sealing to air filtration systems and everything in between, we can be your single HVAC provider.
If you need an air conditioner tune up at your home or commercial business in Tampa, Wesley Chapel, Brandon, Westchase, Clearwater, or the neighboring cities, contact us today for more information about our services. We are The Hometown Experts, and we look forward to serving you!