Air Conditioning Contractor Available Throughout Tampa Bay Area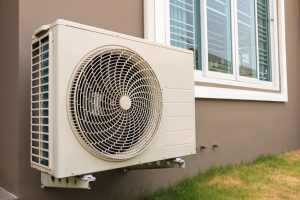 If you're not an AC pro, it can be hard to identify what is wrong with your HVAC system. Luckily, a licensed air conditioning contractor from Caldeco Air Conditioning & Heating can do the heavy lifting for you. We've been your Hometown Expert for three decades, providing the peace of mind you deserve, no matter what is wrong with your system. We are highly experienced with all makes and models of AC units and heaters, making it easy to get the support necessary to keep your home or business comfortable around the clock.
Emergency AC Repair and More
If you need help with your HVAC system, you're in the right place. We're experts in all areas of heating and air conditioning, providing quality service with a smile. Our team can help you with just about anything, including air conditioning maintenance, air conditioning repair, air conditioning installation and replacement, air filtration, and duct cleaning. As soon as you call to schedule an appointment, your satisfaction becomes our number one priority!
Save Big
You shouldn't have to scrimp or save simply to afford the air conditioning repair you need. At Caldeco Air Conditioning & Heating, we believe in quality service that's affordable, which is why we work hard to provide guaranteed excellence at a rate that meets your needs. Your air conditioning contractor can even give you a quote on your residential or commercial service before we start work so that you know exactly what to expect for any service - from standard maintenance to emergency AC repair. We also offer discounts and promotions all year 'round on our most popular services, so visit our specials page see how you can get an even better rate. Financing is also available for those who qualify.
Your air conditioner matters. Get the help you need with the best name in Central Florida for guaranteed quality with every job. If you're seeking service from an experienced air conditioning contractor for your home or business in Tampa, Wesley Chapel, Brandon, Westchase, Clearwater, or elsewhere throughout Tampa Bay, we're here for you. Contact Caldeco Air Conditioning & Heating today to schedule a service call.