Air Duct Cleaning Services in Tampa & Nearby Cities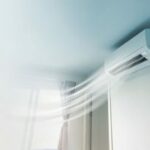 Air duct cleaning services are vital to maintaining the quality of your indoor air. After all, all of the air that you breathe while inside your property passes through this very ductwork, so it's important to keep your ducts clean and clear of dust, mold and other allergens.
Unfortunately, debris and contaminants can build up over time. These particles get swept up into the air, are pumped out into every room of your home or commercial space, and can begin to seriously affect the quality of the air you breathe. In fact, those who frequently inhabit spaces with dirty ductwork often find that they suffer from increased respiratory problems, asthma, allergies and other health problems. Luckily, Caldeco Air Conditioning & Heating offers duct cleaning services that are second to none.
Indoor Air Quality Checklist
Do you or any family members suffer from allergies, asthma, or other respiratory problems?
Do friends or visitors complain of allergies when visiting your home?
Does anyone smoke in your house? Or has anyone done so in the past?
Do you or anyone in your family have frequent headaches, nasal congestion, itchy eyes, or irritated nose and throat at night or in the morning?
Do you have dogs, cats or other pets in your house?
Is your home excessively dusty, even after cleaning?
Do you notice must or other odors?
Is your AC system more than 5 years old?
If you answered yes to one or more of these questions, it might be time to schedule a cleaning.
Air Duct Cleaning Services
At Caldeco Air Conditioning & Heating, our expert technicians will provide duct cleaning service for your home or office space. We'll thoroughly clean your ducts of allergens and other contaminants and will provide duct sealing services, when necessary, to help close entry points and prevent future build-ups.
Caldeco Heating & Air Conditioning offers a wide range of other HVAC services to ensure that we can be your single source for all of your heating and cooling needs. Our services include AC repair, ongoing maintenance, and more. We are proud to serve those in Tampa, Temple Terrace, Brandon, Clearwater, Trinity and elsewhere throughout Central Florida, so if you are interested in learning more about air duct cleaning services or have any other heating or cooling needs, contact us today.