Air Duct Cleaning Tampa Families & Businesses Use to Improve Air Quality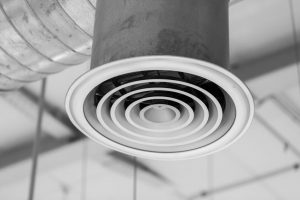 Caldeco Air Conditioning & Heating provides a wide range of HVAC services, including air duct cleaning, AC repair, AC maintenance, system installations and much more. We have been serving the heating and cooling needs of Central Florida home and business owners for nearly 30 years, and our high-quality service and affordable rates can't be beat.
At Caldeco, we want all of our customers to breathe clean, fresh air. That's why we offer one of the most complete air duct cleaning services around. Unfortunately, your AC ducts can become heavily contaminated by germs, pollen, mold, mildew and pollutants that can be hazardous to your health. By having your air ducts cleaned by a professional duct cleaning company like Caldeco, you can rid your system of contaminant buildup and get back to breathing cleaner, fresher air.
In addition to duct cleaning, we offer some of the most comprehensive maintenance plans in the industry. We offer flexible options to better meet the needs of a wide range of residential and commercial customers, each with its own added benefits. New customers are welcome to take advantage of our discounted AC Check-Up, which includes a complete system evaluation and basic maintenance procedures, while current customers are able to sign up for our Precision Tune-Up or our Platinum Plan.
Those who are interested in a once-yearly inspection can opt for the Precision Tune-Up and receive a complete AC cleaning (blower assembly, indoor coils and outdoor coils) and operational testing of the capacitors, contacts, motors and other components. Those looking for hassle-free AC maintenance may be better served by our Platinum Plan, which takes the guesswork out of your air conditioning maintenance. You won't even have to call to schedule your twice-yearly service calls - we will contact you! In addition, Platinum Plan members receive added benefits such as discounted repair services, priority dispatching, no overtime charges and much more.
Additional AC services available at Caldeco Air Conditioning & Heating include:
Air Filtration
Duct Sealing
New System Installation
and More!
Air Duct Cleaning Tampa, FL
If you are interested in air duct cleaning services from one of the Top Rated Air Duct Cleaning Companies in Tampa, Clearwater, Land O' Lakes, Trinity, Wesley Chapel or the surrounding regions or have any other AC maintenance or repair needs, contact the experts at Caldeco Air Conditioning & Heating today. We look forward to showing you the Caldeco difference!