Premium Carrier AC and Heating Systems - Your Top Choice for Efficient Climate Control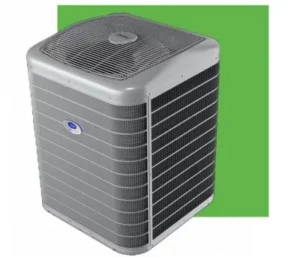 Stepping into the arena of climate control systems, one brand name stands tall – Carrier. With over a century of experience, Carrier AC and heating systems have become synonymous with quality, reliability, and ground-breaking technology. This legacy began when Willis Carrier invented the first modern air conditioning system in 1902, paving the way for Carrier to pioneer new advancements that have made indoor living more comfortable, healthy, and sustainable.
Exploring the Extensive Range of Carrier AC and Heating Products
Carrier's extensive line of products ensures there's a perfect fit for every household, meeting diverse needs in terms of energy efficiency, indoor air quality, and budget. From the versatile Carrier Infinity Series with its advanced variable-speed technology to the cost-effective Comfort Series, each product line is designed to provide optimum comfort and efficiency. What's more, the recommended top-seller for those seeking a balance of performance and value is the Performance Series, lauded for its dependable heating and cooling capabilities.
The Key Role of Reliable AC and Heating Systems
Living comfortably is not a luxury, it's a necessity. A good AC and heating system is integral to maintaining a cozy home environment, ensuring you're cool during sizzling summers and warm in the frosty winters. Moreover, Carrier AC and heating systems go beyond temperature control. They improve indoor air quality and humidity levels, contributing to your family's health and well-being.
Why Opt for Carrier AC and Heating Systems?
Carrier AC and heating systems provide a host of advantages that set them apart from the competition. Their high SEER (Seasonal Energy Efficiency Ratio) ratings mean more energy savings for you. Moreover, their innovative features, such as Greenspeed Intelligence, offer optimal comfort with minimum noise. When compared with other brands, Carrier consistently delivers superior performance and reliability, proving to be a trusted choice for homeowners worldwide.
Diving into Detailed Reviews of Carrier AC and Heating Systems
To give you a clear perspective on what makes Carrier systems shine, let's dive into some reviews of popular models. The Carrier Infinity 21 Central Air Conditioner 24ANB1, for instance, boasts a SEER rating of up to 21, ensuring ultra-efficient cooling. On the heating front, the Carrier Infinity 98 Gas Furnace with Greenspeed Intelligence is a superstar with an exceptional AFUE (Annual Fuel Utilization Efficiency) of up to 98.5%, providing maximum heat with minimal energy consumption.
Ensuring Top Performance with Professional Installation and Maintenance
Having a superior Carrier AC and heating system is only part of the equation. Proper installation and regular maintenance are crucial to maximizing the lifespan and efficiency of your system. Professionals ensure correct sizing and secure fitting, which prevents future problems and unnecessary energy wastage. Regular maintenance keeps your system running at peak performance and helps detect issues early, saving you from costly repairs in the long run.
Caldeco Air Conditioning & Heating: Your Trusted Partner in Comfort
As we've navigated through the ins and outs of Carrier AC and heating systems, you might now be contemplating making Carrier your climate control companion. And there's no better company to assist you on this journey than Caldeco Air Conditioning & Heating.
At Caldeco Air Conditioning & Heating, we understand the significance of a comfortable home. Serving customers throughout Tampa, Clearwater, Brandon, Carrollwood, Temple Terrace, and beyond, we're dedicated to providing top-notch heating and cooling equipment and services. From professional installation and regular maintenance of Carrier AC and heating systems to personalized customer care, we're committed to delivering comfort to your doorstep.
If you have any queries or need assistance with Carrier HVAC products, don't hesitate to contact us. Experience the Caldeco Air Conditioning & Heating difference, where your comfort is our top priority. Let us help you create the ideal living space with the reliability and efficiency of Carrier AC and heating systems. With Carrier and Caldeco, you're always in good hands.