Top-rated Carrier AC System Models: Sales, Installations, and Expert Service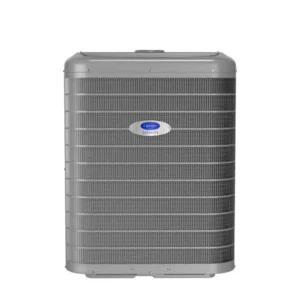 Welcome to the home of exceptional HVAC solutions, where we prioritize your comfort and satisfaction. With a rich history of stellar service and a commitment to excellence, Caldeco Air Conditioning & Heating is your go-to destination for superior Carrier AC system models. We excel in both sales and installations, promising you a seamless experience from start to finish.
The Unmatched Benefits of Choosing Carrier AC Systems
Carrier AC systems stand as the embodiment of quality, durability, and efficiency. These top-notch systems come equipped with innovative features designed to offer unrivaled cooling, making them a top choice for homeowners and businesses alike.
Energy Efficiency
Carrier AC systems are renowned for their energy efficiency. They feature sophisticated technologies that not only cool your spaces but do so while minimizing energy consumption. This makes them ideal for those seeking to reduce energy costs while maintaining a comfortable environment.
Advanced Cooling Technology
The cooling technology incorporated in Carrier AC systems is a class apart. These systems are designed to adapt to changing conditions, ensuring consistent cooling even in the most challenging environments. With a Carrier AC system, comfort is never compromised.
High Customer Ratings
Carrier AC systems come with impressive customer ratings, a testament to their superior performance and longevity. These ratings reflect the unwavering trust that customers place in Carrier's innovative cooling solutions.
Our Range of Outstanding Carrier AC System Models
We offer a diverse range of Carrier AC system models to cater to your specific cooling needs. Each model we stock is a blend of innovation, efficiency, and durability.
For each model, we provide a comprehensive guide that includes key features, energy ratings, and pricing, enabling you to make an informed decision. We understand that every home and business is unique, and we aim to provide solutions that match your distinct needs.
Why Choose Caldeco Air Conditioning & Heating for Your Carrier AC System Installation
Opting for Caldeco Air Conditioning & Heating for your Carrier AC system installation comes with numerous advantages.
Expert Installation
Our team is adept at installing Carrier AC systems, ensuring seamless operation and optimal performance from day one.
Certified Technicians
We take pride in our certified technicians who are well-versed with the nuances of Carrier AC systems. Their expertise ensures an efficient, problem-free installation process.
Competitive Pricing
At Caldeco Air Conditioning & Heating, we believe in delivering top-notch services at competitive prices. We strive to provide you with excellent value for your investment.
Outstanding Customer Service
Our commitment to customer satisfaction sets us apart. From assisting you in choosing the right Carrier AC system to post-installation support, we're there at every step.
Warranty and Post-installation Support
We offer robust warranty terms and dependable post-installation support, ensuring peace of mind and extended system longevity.
Hear From Our Satisfied Customers
Our work speaks for itself, but we also let our satisfied customers do the talking. We have an array of testimonials highlighting our excellent Carrier AC system installations and the high quality of service that we provide.
Get in Touch Today
Are you in Tampa, Clearwater, Brandon, Carrollwood, Temple Terrace, or the surrounding regions? Then look no further for your HVAC needs. At Caldeco Air Conditioning & Heating, we are dedicated to serving you. Reach out today and let us introduce you to the comfort and efficiency of Carrier AC systems.
Your comfort is our mission. Trust us with your Carrier AC system needs, and we will exceed your expectations.
Contact Caldeco Air Conditioning & Heating, where service and value meet.