Carrier AC for Those in Lutz, Trinity, Pebble Creek & Neighboring Regions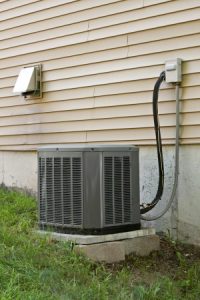 The world has Willis Carrier to thank for inventing modern air conditioning. His first Carrier AC unit was built in 1903 and was known as the "Apparatus for Treating Air".  More than 100 years later, Carrier Corporation is a still the leader in the air conditioning industry and continues to introduce innovative, efficient AC equipment designed to keep millions of homes cool and comfortable.
Caldeco Air Conditioning & Heating is the area's hometown air conditioning expert and has partnered with Carrier Corporation since 1989. We are a Carrier Distinguished Dealer and proud five-time winner of the Carrier President's Award. We are a Florida Licensed Air Conditioning and Electrical Contractor and fully insured. Our services include Central AC unit installation, central air conditioning repair and maintenance services, duct cleaning, air filtration services and more.
Our partnership with Carrier provides our customers with many benefits including the following and more:
Carrier AC systems include manufacturer warranties
Carrier backs our installations with a 100% Satisfaction Guarantee
Rebates and/or other promotions may be available
Carrier AC financing is available with approved credit
Caldeco Air Conditioning & Heating specialists have the expertise to help select the Carrier equipment best suited for your home or business. Selection is based on factors such as budget, square footage, type of building construction, location and more. We offer complimentary quotes on new units and installation.
The Caldeco Air Conditioning & Heating team always responds promptly to central air conditioning repair requests from homeowners and business owners in Lutz, Trinity, Pebble Creek and the neighboring regions. Our office is open seven days a week for scheduling repairs, maintenance and/or other HVAC related services. We are also able to communicate with our technicians via cell phones and PDA devices and can dispatch technicians to service locations while they are on the road. Our service vehicles are always well-stocked with the Carrier AC parts that might be needed for service calls, so contact us today to learn more about our services or schedule an appointment for a new system quote.