The Best Rated Carrollwood AC Services Available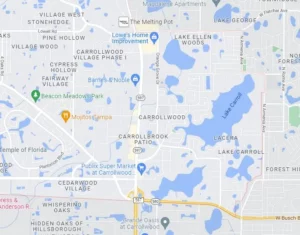 If you are looking for an AC company Carrollwood residents and business owners already know and trust, look no further than Caldeco Air Conditioning & Heating. We have been serving Carrollwood families and businesses since 1989, and over the decades, we have earned a stellar reputation for top-rated service and support. To schedule Carrollwood AC services at your home or office, speak to our experts at Caldeco Air Conditioning & Heating today. Call now to get started!
We Offer Complete Carrollwood AC Services
At Caldeco Air Conditioning & Heating, we take great pride in being a single resource for any of your AC related needs, and we offer a complete array of services to help your family or business stay cool, including the following and more:
Schedule Your Carrollwood AC Services with Our Experts Today
Our team looks forward to providing your family or business with the top-notch customer service and support that you deserve. Please contact us today to schedule your service or discuss any of your AC system needs.