Central Air Conditioners in Tampa, Brandon & Beyond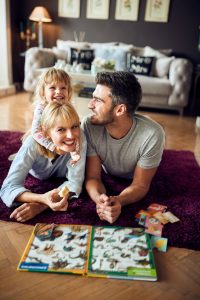 Caldeco Air Conditioning & Heating is Your Hometown Expert for all your HVAC needs. From AC repairs and maintenance to new central air conditioners, system installations, and more, Caldeco Air Conditioning & Heating can provide you and your family or business with all the heating and cooling sales and support that you need.
Call us today to discuss your needs!
Repair & Maintain Your Central Air Conditioners
Everyone knows that it's important to repair your central AC system as soon as you start to experience issues. This early intervention can prevent additional components from wearing down and breaking, as well, and with Caldeco Air Conditioning & Heating, you can trust our expert Nate certified technicians to provide comprehensive repairs on the very first call. Our team can work on all makes and models, and we will perform a complete system assessment to ensure that we have diagnosed any and all problems with your unit, providing you with detailed recommendations for repair upon completion. Once repairs are approved, we will complete most common repair issues the very same day to ensure that your system is performing as efficiently as possible.
We also recommend regular AC maintenance to help avoid potential breakdowns and repairs. By maintaining your AC system and components regularly, you can keep your system in top shape for years to come. Schedule AC service with our experienced technicians today!
Need a new AC system? Request a quote today to receive Carrier system recommendations and pricing!
Caldeco Air Conditioning & Heating is a Carrier Factory Authorized Dealer and gladly serves customers in Tampa, Brandon, Riverview, Carrollwood, Land O' Lakes, and the neighboring areas, so contact us today if you are looking for new central air conditioners or have any HVAC repair or service needs. We are a preferred, local AC company, and we look forward to serving you!