Commercial AC Repair by Certified Technicians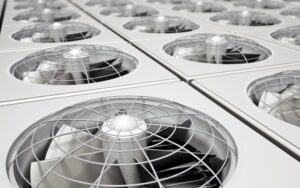 Your business is your bread and butter, and your commercial AC system is a must-have to keep your employees, customers, and guests happy and healthy. When your system breaks down, you need to call in the Hometown Experts at Caldeco Air Conditioning & Heating to provide you with top-rated commercial AC repair services that you need to keep everyone cool day in - and day out. Caldeco Air Conditioning & Heating has been serving businesses throughout the Central Florida region since 1989, and we are experts at everything HVAC. Whether your system is noisy, not blowing cold air, or not working at all, we have the solutions you need to stay comfortable year 'round. Speak to our team today about what you're experiencing and learn why Caldeco Air Conditioning & Heating is one of the most trusted commercial HVAC companies in the region.
Call now to speak with our experts!
Our Commercial AC Repair Services
We repair a lot of AC systems, from all manufacturers, and we've seen - and repaired - it all. From inaccurate air temperatures, room temperature air, and total breakdowns to iced evaporator coils, stalled motors and fans, noisy or loud systems, and long run cycles, we can diagnose and repair any issue you might be experiencing with your commercial HVAC system. Our technicians are all NATE-certified to ensure the best possible repairs for our customers, and they will work efficiently to find what's causing the problem before informing you of the necessary steps for repair. Once you approve of our repair recommendations, we'll get to work on repairing your system so that you can get back to work as soon as possible.
Caldeco Air Conditioning & Heating is a licensed and insured company for your peace of mind, and we proudly serve customers in Tampa, Brandon, Clearwater, Wesley Chapel, Land O' Lakes, and the surrounding regions. If you are looking for commercial AC repair from a trusted local AC company, contact us today.