Duct Cleaning in Trinity & Neighboring Cities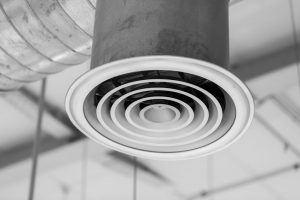 Did you know that your AC system is probably contaminated with mold, mildew, dirt, dust, pollen, and other allergens? If you have a unit that has been in place for a year or more, it is likely you are due for a duct cleaning service to rid your system of unwanted contaminants. After all, who wants to breathe in contaminated air? Your family and employees deserve better.
Top-Rated Duct Cleaning Services
Not all heating and air conditioning companies offer comprehensive services that include decontaminating your ductwork. At Caldeco Air Conditioning & Heating, we offer duct cleaning and sealing services that are designed to rid your system of unwanted debris, so you and your family or colleagues can breathe cleaner, fresher air. Not only will we rid your system of allergens and other disease-causing particles, but we will also reseal your ducts to keep them cleaner in the months ahead.
Benefits:
Improves Health: When your air is cleaner, you are healthier. Clean ducts can help decrease or eliminate allergies, asthma, and other respiratory conditions.
Extends System Life: If your ductwork is filled with debris, it will have to work harder to pump air throughout your space. By regularly cleaning your ducts, you can take the pressure off of your system and, in turn, often extend the life of your current unit.
Reduces and Eliminates Odors: Mold, mildew, and other contaminants often carry with them unpleasant odors that can easily make their way into your home or office. Clean out the odor-causing agents, and your air will not just be cleaner, but smell fresher, as well.
Saves Money: Units that work overtime utilize more energy resources. This translates into higher energy bills for you. A quick, low-cost, affordable duct cleaning will pay for itself in the long run.
In addition to superior duct cleaning services, we are also pleased to offer AC repair, AC maintenance, air filtration, and more. If you are on the hunt for top-rated heating and air conditioning companies that serve homes and businesses throughout Tampa, Clearwater, Brandon, Trinity, Wesley Chapel, and the neighboring cities, turn to The Hometown Experts at Caldeco Air Conditioning & Heating. Contact us today for more information or to schedule a service!