Home Performance For Tampa Bay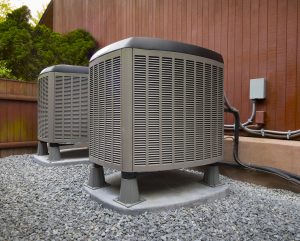 For several years now, I have been writing about improving your overall home comfort, fighting rising energy costs, putting an end to room-to-room hot spots and cleaning up indoor air quality issues. It was part of a whole house approach I thought was important to offer Caldeco customers.
Well, it turns out Carrier Corporation was thinking hard about these very same issues as well. As a result, they have now put into place a Carrier Energy Expert Program to help improve the performance, efficiency and air quality of your home from top to bottom. The program was designed in conjunction with the Building Performance Institute and Residential Energy Service Network to teach and train Carrier cooling experts to also be energy experts.
Today, I am very pleased to announce that Caldeco has joined the Carrier Energy Expert Program and invested in the training and technology in order to become your go-to-source for assessing and fixing your home's all around performance. I think you will be most pleased with the results.
As a Carrier Energy Expert, we know heating and cooling inside and out. But we also have extensive high level training in air filtration and ductwork, and in the "home envelope," also called your home's outer shell. This includes roof, outer walls, insulation, floors, windows and doors.
We also have the expertise and ability to conduct a Carrier® 360° Whole Home Energy Audit – using sophisticated, state-of-the-art home performance technology – to identify problems and recommend fixes – so your home will feel more comfortable, your energy bills can be lower, and you can feel better about the air your family's breathing. It's better than any energy audit you've heard about before. Best of all, it can all be done at a very reasonable cost.
You can find out more information about these new Caldeco services at myhomeenergyexperts.com. Or pick up the phone and call us. We are very excited to share the details with you.