HVAC Contractors in Central Florida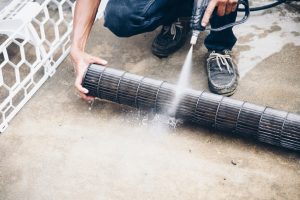 HVAC Companies As a Florida resident, you know how important a properly functioning HVAC system can be. When the temperatures reach 90 or above in the summer, a steady stream of cold air can make all the difference. If your AC isn't working correctly or you want to be sure no issues are hiding beneath the surface, the best HVAC contractors in Central Florida can make sure you have easy access to the help you need.
Affordable Air Conditioning Service from the Best AC Company
At Caldeco Air Conditioning & Heating, we know that your budget doesn't necessarily include regular repairs to your air conditioning unit. Luckily, we're here to help. We believe in finding the intersection between affordability and quality, guaranteeing rates that won't break the bank without compromising on what matters most. We also offer specials all year round to make it easier to afford maintenance and repairs, giving you the tools you need to access the help you deserve. We even provide financing for those who qualify. Check out our discounts today!
Comprehensive Care from Quality HVAC Contractors
Air conditioning service comes in all shapes and sizes. When you turn to The Hometown Expert HVAC contractors at the best AC company in town, you can be sure the help you need is just minutes away. We specialize in comprehensive services, including repair, replacement, new installation, duct cleaning, and air filtration. When you call us to let us know that there's something wrong, our committed and friendly NATE-certified HVAC contractors will help you schedule an appointment as soon as possible to ensure you get the best help on your schedule. Whether you know the problem or need some professional expertise, we're always there to take care of all of your HVAC-related needs.
When living in Central Florida, an air conditioner you can trust is essential. That's why the top HVAC contractors in town are always available to help you get the support you need. Contact us today for high-quality air conditioning replacement and repair in Tampa, Clearwater, Brandon, Temple Terrace, Wesley Chapel, and beyond!