Indoor Air Quality Solutions from Caldeco Air Conditioning & Heating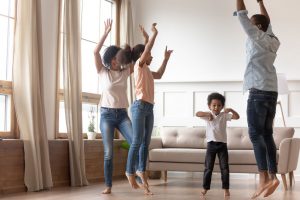 For over 30 years, the experts at Caldeco Air Conditioning & Heating have provided superior AC system solutions to our customers, and we can help you improve the indoor air quality at your home or business with air filtration products and services - and more.
Call us today for more information!
Improve Your Indoor Air Quality with Air Scrubber Plus®
Using a variation of the same air filtration technology that is used on the International Space Station, the Air Scrubber Plus® is an easy-to-install solution that is designed to eliminate indoor air quality risks by reducing air pollutants, including VOCs (chemical odors), cigarette smoke, dust, mold, pollen, bacteria, pets, and more. It features Active Pure Technology™ - specialized germicidal UV light waves that cleans, freshens, and even purifies the air. 50x more powerful than typical AC system filtration, this product can:
Destroy up to 99% of all surface contaminants.
Eliminate up to 90% of airborne contaminants in the air.
Reduce contaminants like Staph, E-Coli, MRSA, Anthrax, Strep, and many others.
Banish lingering odors, such as pet smells, cigarette smoke, paint fumes, mold smells and even strong food odors.
Reduce irritating airborne particles for allergy and asthma sufferers, including pollen, dust, mold, and more.
Are you ready to breathe cleaner, fresher air? Schedule an appointment to install the Air Scrubber Plus® system now!
Do you need another heating and cooling service? No problem. Caldeco Air Conditioning & Heating, a Carrier Factory Authorized Dealer offers a full range of HVAC system services, including AC repair, installation, maintenance, new system sales, and much more.
We are proud to serve residential and commercial customers in Tampa, Brandon, Wesley Chapel, Westchase, Clearwater, and beyond, so if you are ready to improve your indoor air quality - or have any other AC system needs - contact our experts today. We look forward to serving you!