A Licensed AC Contractor for Any AC Job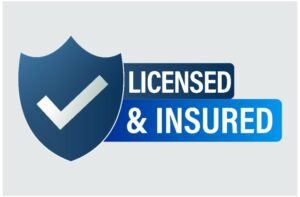 Caldeco Air Conditioning & Heating is a licensed AC contractor that employs a team of NATE certified technicians to complete AC installations, repairs, and services for families and businesses throughout Central Florida. We understand that your AC system is one of your largest investments for your home or business, and our skilled and experienced team is licensed and certified to perform any type of AC job you might require - from complete system installations and complex repairs to minor maintenance, full system tune-ups, and more. If you are looking for a licensed AC contractor or a NATE certified AC technician, we are the company to call.
Call now to speak to our experts!
Why Choose a Licensed AC Contractor?
It's vital to choose a licensed contractor for your AC repairs, installations, and services, because you can be confident that they complete jobs correctly and adhere to all laws, guidelines, and manufacturer best practices. A licensed company is always happy to provide proof of their adherence to these regulations because they understand that failure to meet these requirements can be dangerous and costly.
While an unlicensed AC contractor may be able to offer slightly lower prices due to skipping out on licensing fees and other required payments, they simply don't have the qualifications or license to complete the work. The systems they repair and install could end up costing the home or business owner much more money and time over the long-term if the work is not completed correctly or to government and manufacturer guidelines and regulations. In fact, if it's determined your system was installed by an unlicensed contractor, your local government can put a stop to the work or even order that the work be redone entirely after completion.
Hire a Local, Licensed AC Contractor for Your Installations, Maintenance & Repairs
If you want to ensure quality work done right, always choose a licensed AC company like Caldeco Air Conditioning & Heating for your AC system services. Contact us today to schedule your next service or to speak to our team about a new system installation.