Residential AC Service Available Throughout Tampa Bay & Beyond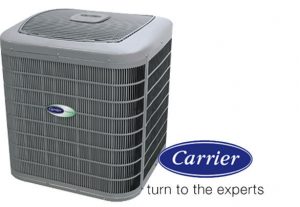 If you need to schedule residential AC service anywhere in the Tampa Bay area or surrounding regions, you're in luck. Since 1989, home and business owners throughout the region have trusted Caldeco Air Conditioning & Heating for all their HVAC service, repair, and installation needs, and we can get a qualified technician to your door FAST.
A Complete Residential AC Service Offering
At Caldeco Air Conditioning & Heating, we believe in providing our customers with comprehensive solutions for their HVAC systems. We are one of the top AC repair companies in the region because we offer complete solutions for all of our customers' heating and cooling needs.
With just one call, you can receive any service that you might need to repair, install, or maintain your AC system, including:
When you need a system repair, our experienced and trained technicians will provide you with the top-quality repairs you need to get your system operating again, and for those who want to avoid future repairs, we offer complete maintenance services with options to meet nearly any need. View our maintenance plans today!
To schedule any residential AC service, call us today!
Commercial Services Also Available
Caldeco Air Conditioning & Heating also specializes in commercial services, so if you have commercial AC system needs, turn to our team of experts for prompt, professional, and affordable service. From commercial AC installations to quick and easy repairs, and everything in between, you can receive all the HVAC service and support that you need from Caldeco Air Conditioning & Heating.
To schedule commercial or residential AC service in Tampa, Brandon, Wesley Chapel, Westchase, Clearwater, and the surrounding regions, speak to our award-winning team today. We are the area's Hometown Expert, and we look forward to providing you with the exceptional customer service and top-rated support that you need to maintain your AC system year 'round. Contact us now for more details on any of our services or to schedule an appointment!