AC Cleaning Tampa Can Trust for Cleaner, Fresher Air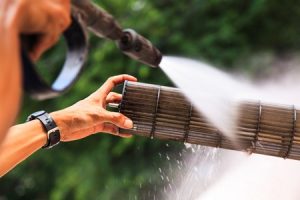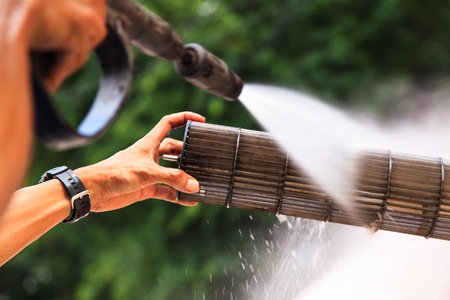 When it is time for your annual AC cleaning, call the hometown air conditioning experts at Caldeco Air Conditioning & Heating. We are the family owned and operated AC contractor firm that has been taking care of the cooling and heating needs of home and business owners in our community since 1989. Our company is a fully insured Florida State Licensed AC Contactor. We have received numerous awards over the past 28+ years for the exceptional services we provide including the Angie's Super Service Award and the prestigious Carrier President's Award.
Air conditioning manufacturers recommend that any annual AC cleaning and tune-up service be performed by a licensed AC contractor to protect your AC unit. The Precision Tune-Up and Cleaning service from Caldeco Air Conditioning & Heating is the best in the Tampa Bay area. We are confident this is the best tune-up you will ever receive. Your satisfaction is guaranteed, or you will not be charged for the services you received. Our AC cleaning and tune-up services are always performed by a member of our Precision Tune-Up Specialists Team who is experienced and NATE certified. Our Precision Tune-up and AC cleaning service includes the following and more:
Checking refrigerant levels and testing for leaks
Cleaning filters, coils and other components
Cleaning and removing debris around outdoor condensers
Inspecting and tightening electrical connections and wiring
Lubricating moving parts
Inspecting duct work
AC Cleaning Tampa, FL
AC Duct cleaning by a licensed AC contractor is recommended every three years in homes over five years old. Dirt, pollen, mold spores and other particles are continually drawn into air ducts through constant use of the AC unit. Up to 95 percent of dust particles can pass through even the cleanest air filters and accumulate throughout the duct work. This buildup often reduces air flow by up to 40 percent, leading to costly energy bills and potentially aggravating health issues such as asthma and allergies. The thorough duct cleaning services provided by Caldeco Air Conditioning & Heating's experienced technicians removes harmful particles and restores air flow to provide residents in Tampa, Brandon, Clearwater, Land O' Lakes, Trinity and the surrounding areas with fresher and cleaner indoor air. Contact us to schedule your AC cleaning today.