Air Duct Cleaning for Those in Central Florida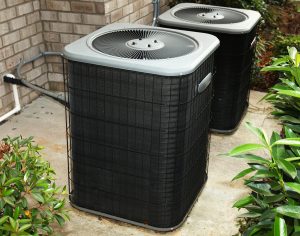 Does it drive you crazy when dust begins to cover your furniture not long after you have spent hours cleaning the house? If this is occurring more and more frequently, it may indicate that you are in need of an air duct cleaning from Caldeco Air Conditioning & Heating.
We are your hometown air conditioning experts and have served the AC duct cleaning needs of Tampa Bay area residents since 1989. We are proud of the awards and achievements we have received such as the Carrier President's Award and Angie's List Super Service Award. Our quality Carrier AC and heating systems and our exceptional installation, repair and maintenance services are unmatched by other local air conditioning companies.
Caldeco Air Conditioning & Heating is the go to source for improving indoor air quality, with air duct cleaning and revolutionary new air filtration technology that is not offered by most other air conditioning companies. In addition to dust accumulation after cleaning, other factors that may suggest your air ducts are dirty and/or clogged include the following and more:
Family members suffering from respiratory problems
Previous or current smoking inside the home
Musty odors when heater or air conditioning unit are running
A dwelling five or more years old
Frequent headaches or nose, throat or eye irritations at night or in the morning
Tidy, Prompt & Professional Air Duct Cleaning
Our experienced and highly trained air duct cleaning technicians inspect and clean ducts thoroughly and completely without making a mess of your home. They can also repair or seal any duct work, if necessary. In addition, we are proud to offer the most technologically advanced air filtration product, Air Scrubber Plus. This product was developed from the filtration technology used on the International Space Station and uses germicidal UV light waves and a catalytic process to clean, freshen and purify the air in your AC unit. Our technicians can install Air Scrubber Plus to your current air conditioning system or add it to your new unit installation. If you live in Tampa, Wesley Chapel, Brandon, Westchase, Clearwater or beyond, contact us today to learn more about our duct cleaning or air filtration system services.