AC Duct Installation Across the Greater Tampa Bay Region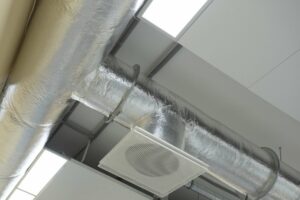 Do you need air duct replacement, repair, installation, or cleaning services? At Caldeco Air Conditioning & Heating, we can offer your family or business all of the duct services that you need, including AC duct installation and duct repair services, as well as the best air duct cleaning you can find. Learn more about each of our services below or call now to speak to one of our experts about your duct and air conditioning system needs.
AC Duct Installation Services
Whether you need a single section of your ductwork replaced, would like all of your existing ducts resealed, or require a completely new duct system for a new home or addition, the expert technicians at Caldeco Air Conditioning & Heating can help. We are licensed and insured to complete ductwork repairs, replacements, and installations, and our team will always provide you with best-in-class results.
Duct repairs, replacements, cleaning, and sealing can all offer home and business owners countless benefits, including cleaner, fresher air, as well as energy savings. If you are losing cool air throughout your ductwork, you are placing unnecessary demands on your AC system, resulting in excess energy usage - and costs. Allow our experts to inspect your ductwork and make the recommendations that make the most sense for your property, challenges, and budget.
Our Customers Give Us 5 Stars for AC Duct Installation & Complete AC Services
For decades, our team has delivered top-rated solutions to our customers, whether they need duct installation services, repairs, indoor air quality products, thermostat and AC repairs, or a completely new AC system. Our professional, NATE-certified technicians always provide exceptional customer service and will ensure that you have the information you need to make the best decisions for your family or business. For more information on our AC duct installation services or assistance with any other AC system needs, please contact us today.