AC Maintenance in Wesley Chapel & Nearby Cities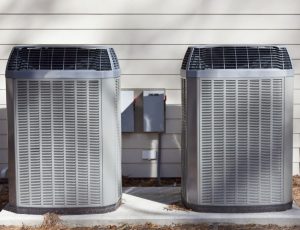 In Florida, a working air conditioner is one of the most important features of any property. Families and employees need to stay cool and comfortable throughout the long summer months, so it's essential to keep your air conditioner working properly throughout the seasons. To avoid system breakdowns and ensure your system keeps operating efficiently, be sure to schedule regular AC maintenance. Consistent system maintenance can delay or eliminate system breakdowns and keep your home or business cool.
Caldeco Air Conditioning & Heating Offers a Range of AC Maintenance Plans
Our family-owned AC company understands that every customer is different and has different needs. That's why we offer a wide range of residential and commercial AC maintenance plans, each of which offers unique benefits.
Annual Check-Up – New customers are invited to select our Annual Check-Up option, which is available to all customers that we have not yet served or have not served in the last three years. This service allows our technicians to provide an up-down inspection of your AC system and offer recommendations for any minor repairs or system needs.
Precision Tune-Up – The Precision Tune-Up is ideal for customers that we have previously served and is considered a complete tune-up and cleaning service. We will test your system's operational capacity and electrical components and provide a full cleaning service for your blower assembly, coils, and more.
Platinum Plan – Our customers often sign-up for our Platinum Plan, which has added benefits not included with our other plans, including service reminders, a 15% discount on repairs, priority scheduling, and more.
To learn more about any of our maintenance plans, speak to our professional and efficient customer service team today. They can outline the full details of each plan that we offer and help you choose the maintenance schedule that is best for you and your system.
If you need AC maintenance, repairs, installations, or any other AC service for your home or business in Tampa, Brandon, Wesley Chapel, Westchase, Clearwater, or nearby cities, contact us today for more information or to schedule service.