Air Conditioner Installation Services
;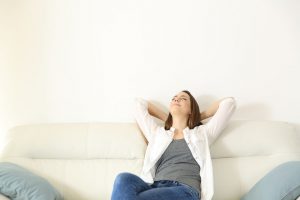 If you are tired of wasting money on repairing an outdated AC system only for it to breakdown again a month later, it is time to consider purchasing a new AC system. At Caldeco Air Conditioning & Heating, we can provide air conditioner installation services, as well as help you select and purchase the most affordable, energy-efficient system possible.
Since 1989, we have been considered The Hometown Experts, and we are renowned throughout Central Florida for providing our residential and commercial customers with the best HVAC system equipment available. We are highly-rated, and our customers know that they can count on us for thorough workmanship and superior customer service every step of the way.
Call Us for Expert Air Conditioner Installation Services
We know what questions to ask to ensure you are matched with the ideal air conditioner for your property, and we can help you secure the best rates around. Additionally, we will work hard to ensure a comprehensive AC installation - working quickly and efficiently without ever sacrificing the quality of our work. After all, your new system will only work optimally if it is installed correctly, so it's vital that you choose the right team for the job.
At Caldeco Air Conditioning & Heating, we have some of the most experienced and skilled technicians in all of Central Florida. They are true experts and receive continual training and education to ensure that they are always delivering top-quality work according to current best practices.
We can install and service equipment from nearly any brand, and we regularly work with some of the world's leading names, including Carrier and others.
Better still, we can offer a range of specials and discounts, and qualified customers are invited to apply for AC financing.
Over the past 30+ years, we have proven we are the team to trust, and we have hundreds of satisfied customers in Tampa, Clearwater, Brandon, Wesley Chapel, Westchase, and other cities throughout Central Florida. If you are interested in learning more about our air conditioner installation services or would like to request quotes for a new AC system, contact us today!