Best HVAC System for Your Home or Business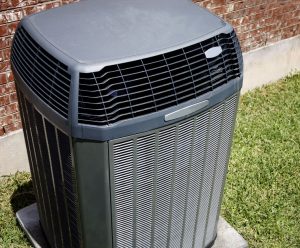 Are you looking for a new AC system? If so, you don't want just any system - you want the very best HVAC system for your home or business. Don't spend time wondering where to buy an air conditioner. At Caldeco Air Conditioning & Heating, we can help you narrow your selection to only the top-quality systems that meet your unique needs. Our experts have been serving Central Florida since 1989, and we have the expertise required to provide you with the best recommendations - at the best rates.
How Do I Know Which System Is the "Best"?
The best system for one property might not be the best system for another. Oftentimes, finding the best HVAC system has much to do with your unique property features and usage requirements, as well as other factors, so it is helpful to work with reputable residential and commercial HVAC companies that know which questions to ask to help you find the ideal make and model. At Caldeco Air Conditioning & Heating, our experts can guide you through the process to help you find the best equipment for your residential or commercial property.
Can I Finance a New AC System?
Qualified customers are invited to apply for AC financing. We have flexible options from which to choose. Learn more about our AC financing options today!
How Quickly Can You Install My New System?
More often than not, we can install your system as soon as you are ready! There are occasions that we may have to wait for the shipment of specialty equipment or parts, but most of the time, you are limited only by your own schedule. We work hard to provide service at a time that's most convenient for you.
Can You Repair & Maintain My New System Once It's Installed?
We most certainly can! Caldeco Air Conditioning & Heating offers a wide range of HVAC services, including AC repair, AC maintenance, duct cleaning and sealing, air filtration solutions, and more.
Get the Best HVAC System - Contact Caldeco Today
If you are looking for the best HVAC system and would like quotes or more information, contact Caldeco Air Conditioning & Heating today. We are proud to serve home and business owners throughout Tampa, Brandon, Clearwater, Wesley Chapel, Westchase, and beyond, and we look forward to serving you!