Air Conditioning Throughout the Tampa Bay Area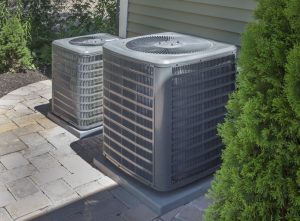 Typically, more than 50 percent of any given homeowner's utility costs are a direct result of running an air conditioner unit. Caldeco Air Conditioning & Heating sees the effect utility bills have on family budgets first-hand. As a Florida Licensed Air Conditioning and Electrical Contractor, we feel it is our responsibility to educate our customers on important factors relating to air conditioners. An central air conditioning repair may lower utility bills if the damage is minimal, but if the system is older or faulty, customers will need to consider replacing their AC unit. Replacing old AC units with new energy efficient models typically results in energy savings of eight percent or more. Regularly scheduled AC maintenance is one way to keep utility costs lower, since the AC unit will be cleaned regularly, enabling the unit to run more efficiently. Regular maintenance also helps prevent future air conditioner problems and repairs.
Caldeco Air Conditioning & Heating provides homeowners with our Energy Tips List to help them lower their AC related energy costs. Tips include the following and more:
Cover your windows to keep the sun from heating the inside of your home
Fill gaps in your doors and windows with weather stripping or caulk
Clean and replace air filters every few months
Set your thermostat to 78 degrees Fahrenheit or higher during the summer
Install and use ceiling fans to help circulate air and make your home feel cooler
Do not use humidifiers while your AC is running
Caldeco Air Conditioning & Heating is the family owned and operated business that has assisted homeowners and business owners with their AC and heating needs since 1989. We are a full-service Carrier Distinguished Dealer, and we carry the full line of Carrier residential and commercial equipment. Our services include equipment installations, heating and AC system maintenance, heating and air conditioner repair, duct cleaning and more. Our installation, repair and maintenance technicians are some of the best in the area, and each one is experienced, NATE Certified and insured.
Caldeco Air Conditioning & Heating is the recipient of exceptional consumer ratings and reviews, and we are the proud five-time winner of the prestigious Carrier President's Award along with the Angie's List Super Service Award. Contact us today to schedule an AC repair or request a new system quote for your home or business in Tampa, Brandon, Clearwater, Land O' Lakes, Pebble Creek, or other cities in the surrounding regions.