Central Air Conditioning in Tampa Bay Area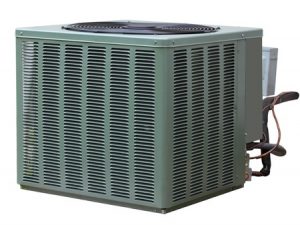 Central air conditioning equipment and related energy costs are usually some of the highest expenses for homeowners. That's why it's important to always choose a reputable AC contractor. Caldeco Air Conditioning & Heating is the family owned and operated business that's been recognized in the community as the hometown experts that you can trust and rely on for everything from quality AC and heating systems to innovative filtration technology that makes your central air conditioner cleaner and the air that you breathe safer and fresher.
Caldeco Air Conditioning & Heating is a fully insured, Florida Licensed Air Conditioning and Electrical Contractor. We are an authorized Carrier dealer that's been recognized for our outstanding business practices and customer services and have received numerous awards such as the Carrier President's Award and Angie's Super Service Award. We carry the full line of Carrier air conditioning and heating products and provide equipment installation, repair and maintenance services.
Prolong the Life of Your Central Air Conditioning Equipment
There are many things that people can do themselves to prolong the life of their AC equipment and keep central air conditioning costs down. Caldeco Air Conditioning & Heating has compiled a list of helpful Energy Tips including the following and more:
Clean and replace your AC filters regularly
Caulk and/or weather strip windows and doors
Install programmable thermostats and keep temperatures at 78 degrees or higher in summer
Take the load off AC equipment by using ceiling and other fans
Indoor air quality is something that we take seriously at Caldeco Air Conditioning & Heating. That's why we offer customers in Tampa, Wesley Chapel, Brandon, Westchase, Clearwater and the surrounding areas central air conditioning services such as duct cleaning and our Precision Tune-up and Cleaning. Duct cleaning removes the build-up of dirt, pollen, mold spores and other types of particles from duct work to increase flow and improve air quality, while cleaning coils, condensers and other AC components are just a few of the steps in our Precision Tune-up & Cleaning that is specifically designed to make your air conditioner cleaner, more efficient and last longer. Contact us today to learn more about our residential and commercial AC services.