Air Purification Systems In Tampa Bay Area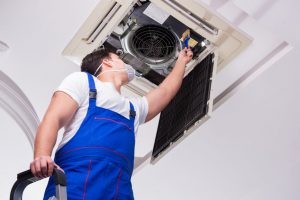 When choosing your air conditioning company you want someone you can trust. You are essentially putting your family or business in their hands and if those hands aren't capable your family or business could suffer, especially in the hot summer. We treat your family, your business, like our own.
So when you are looking for air purification systems, you should look no further than right Caldeco Air Conditioning & Heating. Our top of the line air purification systems carry high ratings so you can breathe easier. The clear the air of contaminants including second hand smoke.
You can find several different types of air purification systems, small stand alone units, larger units that can be affixed to an air handling unit or units that can be connected to a HVAC unit. Your air conditioning company should be able to install and maintain your air purification systems while they maintain your HVAC system.
While we service all brands of air purification systems, we are a Carrier factory authorized dealer. As your premier air conditioning company, we service your home or business air purification systems including:
If you are interested in air purification systems or just want to find an air conditioning company you can trust, contact us today. Our representatives are excited to have the opportunity to share with you who we are, what we do and what we can offer you. We don't want to be just another air conditioning company, we want to be your air conditioning company. We proudly serve those in Tampa, Brandon, Carrollwood, Oldsmar, Temple Terrace and throughout greater Tampa Bay.