New AC System in Brandon & Nearby Cities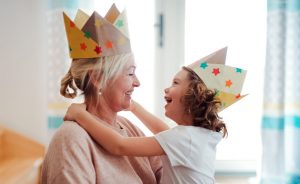 Caldeco Air Conditioning & Heating serves residential and commercial customers throughout the Tampa Bay region, including throughout Brandon, Clearwater, and the surrounding areas. We can help home and business owners find the best new AC system for their property and will work with you to select the make and model that best meets your needs.
Purchase a New Air Conditioning System
Purchasing a new air conditioning system can feel like a daunting task. After all, it is certainly an investment. That's why it's vital that you work with a reputable company to find top-performing equipment that will last for years to come.
Since 1989, Caldeco Air Conditioning & Heating has been providing our customers with all of the top-quality service, workmanship, equipment, and support that they need to stay comfortable throughout even the hottest of Florida months, and we'll work with you to select the best air conditioner that aligns with your needs - and your budget.
We work with a variety of leading manufacturers, including Carrier and many others, to ensure that we always bring our customers the highest-quality equipment the industry has to offer. We are always on the lookout for new innovations in HVAC technology and strive to bring our customers the most energy-efficient systems available. So, if you are looking to purchase a new air conditioner, look no further than Caldeco Air Conditioning & Heating.
Interested in financing your new air conditioner? We have financing options for qualified customers. Apply today!
We have installed countless AC systems and have hundreds of satisfied customers in Tampa, Brandon, Wesley Chapel, Westchase, Clearwater, and beyond, so if you are interested in discussing a new AC system for your home or business, contact us today to get started. We are The Hometown Experts, and we look forward to serving you!