New Air Conditioner Installation - Central Florida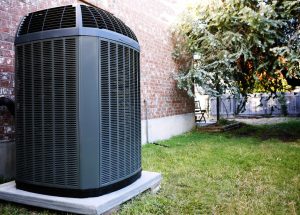 Do you have a newly built home or commercial property? Do you own an existing property with an extremely outdated air conditioning system? If so, Caldeco Air Conditioning & Heating is the company to trust. We have been serving the Central Florida community for three decades, and we provide new air conditioner installation, AC repair, maintenance, duct cleaning, and so much more!
New Air Conditioner Installation in Pinellas and Hillsborough Counties
All of our top-rated services, including our central heat and air installation service, are available to both residential and commercial customers throughout Central Florida. We have been the local, award-winning, HVAC installation and repair company that home and business owners have turned to since 1989, and we are ready to assist you with any of your HVAC needs.
The first step to any central heat and air installation is choosing the product that best meets your needs. At Caldeco Air Conditioning & Heating, we have the experience and product knowledge to work with only the world's best manufacturers, and we will only recommend products that we are confident will meet and exceed your needs. After considering factors such as square footage, energy-efficiency, and budget, we will provide you with recommendations on models that will best align with your unique needs.
Once you have selected the ideal residential or commercial unit, we can provide you with expert AC installation when it's most convenient for you. Our fast, affordable, and comprehensive installations will ensure that your system has been installed correctly and get you off on the right foot with your new unit.
Complete Service Offering Before - and AFTER - Your Installation
Caldeco Air Conditioning & Heating can help you obtain financing before your installation or provide you with AC maintenance post-installation to ensure your system keeps working at optimal levels. We have several maintenance programs from which to choose, and each will help you extend the life of your system.
For those who are experiencing system problems, we also provide repairs on nearly any make or model. Our technicians will work quickly to get your system back online and never recommend parts or services that you don't need.
If you have a new or existing property in Tampa, Clearwater, Brandon, Pebble Creek, Land O' Lakes, or elsewhere throughout Central Florida and need a new air conditioner installation, contact us now for more information.