AC Companies Serving Trinity & Nearby Cities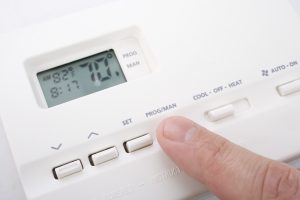 Are you looking for the best AC companies in your area? Are you tired of poor service at top-of-the-line prices? If so, turn to the company that more Central Florida home and business owners rely on - Caldeco Air Conditioning & Heating. We are one of the highest-rated AC companies throughout Tampa Bay, and we have the services you deserve at a price you will love.
Caldeco Air Conditioning & Heating - Your #1 Choice for AC Companies in Central Florida
At Caldeco Air Conditioning & Heating, you will find professional HVAC contractors who work hard to ensure you receive the best service available. All of our technicians are expertly trained and have vast experience working with all makes and models offered in the market today, and they will come to each service call prepared to provide top-quality service in a timely manner. We have the skill and experience to diagnose and repair a wide range of AC-related issues, and we can service both residential and commercial AC systems.
Our top-rated services include:
Regardless of your HVAC needs, we have you covered, and we'll offer competitive pricing - while never sacrificing the quality of our work.
Financing Available
Our HVAC contractors can install new AC systems for new homes or commercial properties or replace your outdated unit with a newer, more efficient model. If you do require a new system, be sure to speak to us about the financing opportunities that may be available.
If you are looking for AC companies to service your residential or commercial AC system in Brandon, Clearwater, Temple Terrace, Trinity, Wesley Chapel, or beyond, turn to the HVAC contractors at Caldeco Air Conditioning & Heating. Contact us today to schedule a service call or request more information! We are the "Hometown Experts", and we look forward to serving you!