Duct Cleaning Services in Tampa Bay Area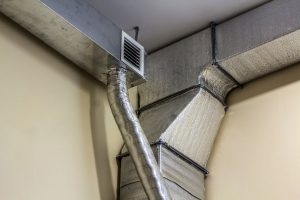 At Caldeco Air Conditioning & Heating, we offer a wide range of HVAC related services, such as new system installations, AC maintenance and repairs, duct cleaning services, air filtration and much more. For nearly 30 years, we have been providing exceptional service and support to Tampa Bay area residents and business owners, and you can rely on us for fast response times, timely scheduling, superior workmanship and affordable pricing.
Caldeco's best-in-class duct cleaning services can help you breathe cleaner, fresher air. Over time, your AC system can get bogged down with allergens, dust, mold, mites, mildew and other contaminants leaving you and your family or employees vulnerable to disease and illness. A quick and affordable duct cleaning service call from Caldeco Air Conditioning & Heating can help remove those pollutants, preserve the quality of your indoor air and protect the health of those you hold most dear.
In addition to the initial duct cleaning, we also encourage property owners to consider the following maintenance services:
Duct Sealing: Sealing your ducts can prevent further system contamination. This simple and easy service can also save you money on energy-related costs by keeping your system's air flowing directly into your home or office.
Regularly Scheduled System Maintenance: We offer several maintenance programs to better serve you. For complete details, click here.
We are also happy to quote and install any new system you desire. We offer both duct and ductless air conditioner systems to keep you cool all year 'round. Our prices are affordable, and we even offer financing options through the Carrier® credit card to qualifying customers.
Schedule Top-Rated Duct Cleaning Services Today
We gladly serve residents and business owners from Tampa, Wesley Chapel, Brandon, Westchase, New Tampa and the neighboring cities, so contact us now for more information about our available duct and ductless air conditioner systems or to schedule an appointment for duct cleaning services, AC repair or any other HVAC related need you might have.