New AC System for Tampa & Nearby Cities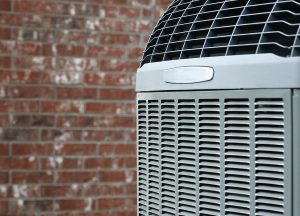 If you want to beat the heat with a new AC system, don't go to AC companies that promise everything, but deliver nothing. Come to your hometown air conditioning experts at Caldeco Air Conditioning and Heating. We are a family owned business dedicated to providing you with the best quality service in everything we do.
For AC companies around the country, being named a member of the elite group of Carrier Distinguished Dealers is considered an honor. As a member of this prestigious group of AC companies, Caldeco supports the group's principles of putting you first. It's not the sale, but your satisfaction, that counts with us. It's because of this unwavering commitment to excellence that we won the President's Award for the 4th time in 2016.
Purchasing a new AC system is a time-consuming process. Our Caldeco team has the knowledge and experience to help you choose the best air conditioning system for your needs, along with installation experts to get your system up and running quickly. If buying a new air conditioner puts a strain on your budget, Caldeco offers financing with approved credit through the Carrier Credit Card* program.
Once approved, cardholders are entitled to the following benefits:
Promotional offers
Line of credit
Monthly payments
Online account management
Many people are concerned about the quality of the air in their home or office. Dirt, pollen, mold spores and other types of dust appear on the surfaces inside of any building and can also get into the duct work and accumulate. Smoke and pet dander can add to the mixture. This accumulation can reduce air flow up to 40% and breed bacteria and molds. For these reasons and more, duct cleaning is recommended every three years. Caldeco offers duct cleaning service in Tampa, Brandon, and nearby cities.
Get Your New AC System Today
We proudly serve those in Tampa, Brandon, Wesley Chapel, Temple Terrace and other surrounding cities. If you need a new AC system or any type of maintenance on your existing AC unit, contact one of our courteous associates today!
*The Carrier® credit card is issued with approved credit by Wells Fargo Financial National Bank, an Equal Housing Lender.