Your Preferred Brandon AC Company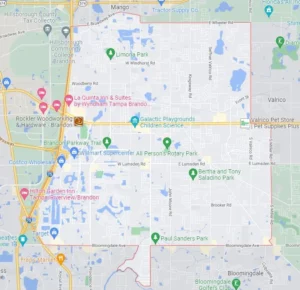 Searching online for top heating and air conditioning companies in search of the best AC companies near you? You're in luck. Caldeco Air Conditioning & Heating is one of the top-rated AC companies in Brandon and the only Brandon AC company to call when you need new AC equipment, services, or repairs. We are a licensed and insured AC contractor with a team of NATE-certified technicians that can complete any commercial or home air conditioning service. From AC repair services to AC maintenance, air conditioning installation, and new AC system sales, we offer it all at Caldeco Air Conditioning & Heating. Call us today to discuss your needs!
A Top-Rated, Affordable Brandon AC Company
Whether you are looking for an AC repair company or air conditioning companies that specialize in new system installations, we are the team to trust. As a full-service air conditioning company, we provide all of the air conditioning services that you need to stay comfortable year 'round.
AC Repairs
If you need air conditioner repair, our technicians can be dispatched to your home or office quickly to complete your mini split or central air conditioning repair. Our AC repair services are competitively priced, and we always provide professional, comprehensive repairs to ensure your system is running as efficiently as possible - while keeping your home and business at your desired temperature throughout every season. If you are experiencing issues with your AC system, schedule your HVAC repair today!
AC Maintenance
One of the best things you can do for your family or business is to properly maintain your existing AC equipment, and our team offers a range of air conditioning services designed to do just that. Our complete system maintenance plans enable you to take the stress out of maintaining your system, can help you prolong system life, will decrease your energy costs, and help you to avoid future repairs.
Additional Sales & Support Services Available by Calling Our Brandon AC Company
As one of the area's leading air conditioning contractors, our team can help you navigate any area when it comes to supporting your HVAC comfort needs. We can complete any air condition repair you might require, or we can provide you with any other air conditioner service you might need. We can also offer you duct cleaning and sealing services to help your system run more efficiently and pump cleaner air. We can even help you find the best air conditioner - and get it to you for a great rate. If you are looking for top-quality service from a professional, family-owned and operated company, stop searching for AC repair companies and give us a call today. Or, contact us online now and a member of our staff will reach out to you shortly.