The Best Tampa AC Company for Sales, Service & Support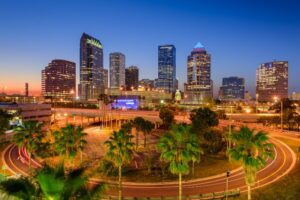 At Caldeco Air Conditioning & Heating, we offer all of the services your family or business needs to stay cool and comfortable, including air conditioning repair, AC duct cleaning, emergency AC repair, AC service, AC maintenance, new air conditioner installation services, and more - making us the best Tampa AC company to call for any sales, service, or support. Whether you are looking for an AC company to complete an AC tune-up, an AC unit repair, or perform air duct cleaning services, we are the HVAC contractors to trust with the job.
A Tampa AC Company Ideal for Any Residential or Commercial AC Job
The experienced, NATE-certified technicians at Caldeco Air Conditioning & Heating can complete any job - large or small. We serve both residential and commercial customers, so whether you need a home AC repair or duct cleaning services at your local office, we are here to help.
AC Maintenance
Caldeco Air Conditioning & Heating can offer your family or business complete air conditioning maintenance services, and we offer flexible plans to help make your maintenance a breeze. Depending on your chosen maintenance plan, you may be able to receive repair discounts, priority response times, no overtime charges, and more. Learn more about our plan options today!
AC System Repairs
When you need an AC repair, you need the technicians at Caldeco Air Conditioning & Heating. We are the best AC contractor to call for air conditioner repair needs, quickly diagnosing and repairing AC systems old and new, and we are one of the highest rated AC repair companies in the region. We can even help with emergency air conditioning repair requests with quick dispatch times and prompt appointment arrivals. We will always come equipped with everything we need to repair most system issues so that you can be confident that your HVAC repair will be completed in a single visit.
Duct Cleaning, Sealing & Repairs
Sometimes, your AC system isn't working properly due to ductwork issues such as rips, tears, leaks, debris buildup, and other factors. That's why your air conditioning service experts should always inspect your ducts to see if AC repair services or air duct cleaning services are needed prior to completing any planned repairs. At Caldeco Air Conditioning & Heating, we offer complete duct repair and sealing services, as well as comprehensive AC cleaning services that include both your indoor and outdoor units, ductwork, and more.
New Equipment Sales & Installations
If you are looking for a new AC system, you're in luck. Caldeco Air Conditioning & Heating is the Factory Authorized Carrier Dealer Tampa area families and businesses trust the most for their new system purchases and air conditioning installation services.
Request Service from the Area's Best Tampa AC Company Now
Turn to Caldeco Air Conditioning & Heating for all of your air conditioning services. We make it easy for you to schedule an air conditioner tune-up, get a quote for an air condition repair, or purchase your new equipment. Contact us today to get started!